1956 to 1960 Juke Box - 450 songs from our high-school years !
: New Format
( link source: The Briarcliff Manor High School Class of 1960 Reunion and Juke Box website, Juke Box Design, Images & host Bob Forrest. Original "Swazzo's Drive-In" Graphics 2002-2006 Les Swazzo, Jr., & Les Swazzo, Sr.'s The Top 100 Doo Wops of All Time + the online 24/7 streaming Doo Wop Cove Radio [ alt URL: Bill E Rocker's Jukebox Jewels from Scotland ] )
And, Playa Cofi Jukebox playing other genres 24/7, including the best of the top 100 from 1950-1989
Years Swing Era •
50-54 •
55-59 •
60-64 •
65-69 •
70-74 •
75-79 •
80-84 •
85-89

+ Take me back to the 60's and Back to the 50's from OldFortyFives.com ( includes: What we drove, Growin' up in the 50's, Do You Remember These?, Old Westerns, When Life was Black'n White, and more nostalgia plus link lists to the Top 100 songs/statistics for: 1955, 1956, 1957, 1958, 1959,1960, 1961, 1962, 1963, 1964, 1965, 1966, 1967, 1968, and 1969 ) and Indy 1957 Jukebox Special

• Or, List the Top 10 by year from: 1939 to 2003 (source: 'Fourth Estate Audio' at discjockey.org)
and PopCultureMadness.com 1950's Music's & The 60's 70's, 80's, 90's, 00's, All Time Top's, + by year:
---
From: bebop Sent: Wednesday, May 21, 2008 Subject: Both Sides Now...AMAZING!!!!!!!!!!!!!!!!!!!!!!!!!!!!
If you don't know about 'Both Sides Now', it's an amazing site for vinyl junkies, for old record biz people and even for just plain nostalgia folk. The discographies, Label Profiles, Pictures, Covers, etc. although mostly LP and not Singles are a great addition to anyones desktop. They certainly didn't include all labels but there are enough to play with. I can't believe I didn't know about this site, before now. Click and enjoy on either the attachment or the site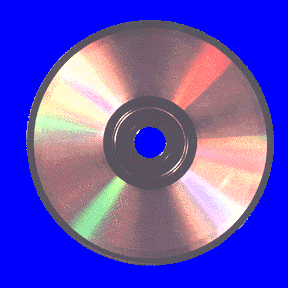 Album Discographies: Labels A-Z
By Mike Callahan, David Edwards, Patrice Eyries, Randy Watts and Tim Neely
Last update: November 3, 2011
---
• WillieCs RnB Jukebox - Beach Music Cafe
---
---
This URL: http://www.harrold.org/rfhextra/brats.html

Last Update: Friday, September 19, 2014
by: Robert Franklin (Bob) Harrold, II (BP '56-'59, Class of '60)

Email:
-or-
Email:
Fax to eMail #'s:
eFax: (707)982-2325
ICQ# 3257495 AOL AIM: rfharrold MS IM: rharrold Yahoo IM: rfharrold

Privacy Statement
This page uses email obscurer to
encode mailto: email addresses
(or not) links on this webpage to prevent spammers' robots from harvesting them. (source:
Harrold Broadband
, Harrold, Bedfordshire, England.)
ISO characters reference:
The HTML document character set
+
HTML code set
This site is best viewed with a 640x480 screen resolution & a 9 or 10 pitch (small) font.
Copyright © 1998, 1999, 2000, 2001, 2002, 2003, 2004, 2006, 2006, 2007, 2008, 2009, 2010, 2011, 2012, 2013, 2014 by Robert Harrold, , El Centro, CA, US
---
Tell-a-Friend
Click here to send an e-mail message using your email program to people in your address book inviting them to visit the "Brats Links" page or to visit Harrold And Related Roots On Line Database web site. The text is provided for you in the subject line and body of the message. Please feel free to edit it as you desire. (If you use the web-based e-mail program Hotmail click here or for Yahoo e-mail click here or for GMail click here or for Juno click here or for AOL click here or for FastMail click here or for Adelphia/Time-Warner RoadRunner click here instead. ) If you have other links to Military Brats related web sites or DOD schools, please email.